We have a small dedicated team in RV International but they punch way above their weight when it comes to customer service and providing each client with a personal service. I truly believe we are second to none when it comes to customer service.
Our staff has decades of experience within the printing industry and have witnessed some incredible technology advances and changes over those years yet there is one constant that never changes and that's how we treat and work with our customers.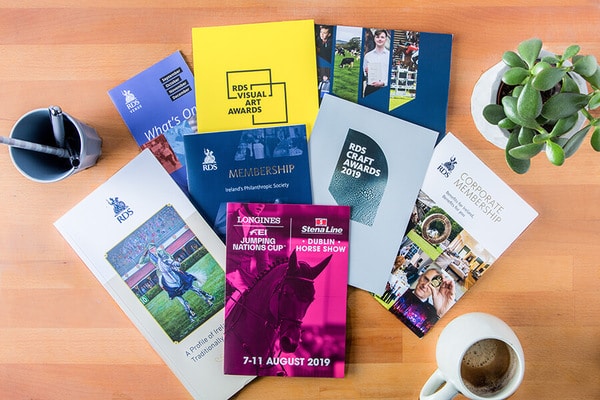 "Innotative and always on time"
Retail trade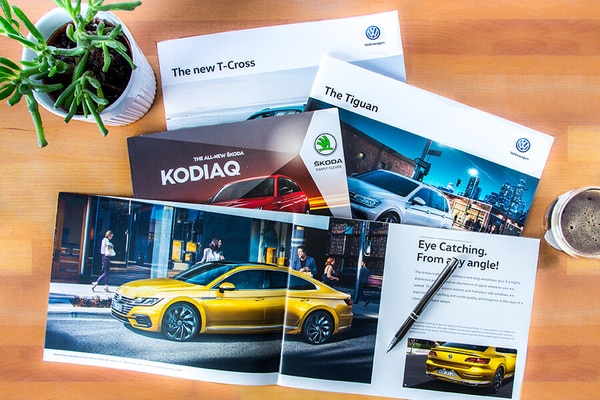 Quality is of huge importance to us and RV International always deliveries.
Car industry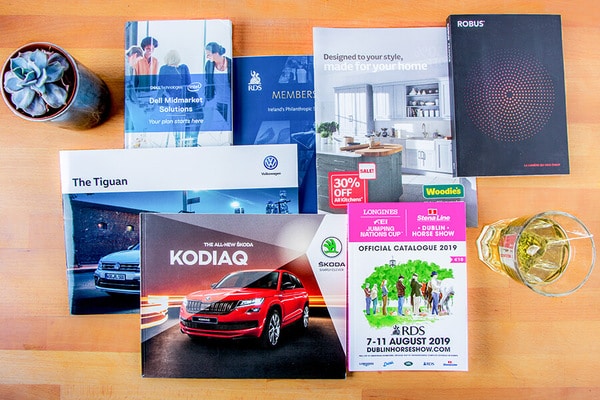 "We have worked with RV International on many different projects over the years. They are a pleasure to work with and always deliver top quality products with a unique and personable service. Always up for a challenge when it comes to a last minute brief."
Woodies
Our Products / services include the following: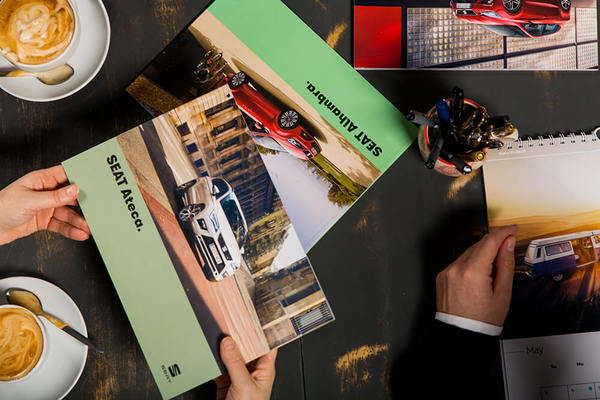 Technical print expertise & advice

Design for print

High volume print management (web offset & gravure)

Insert & catalogue distribution

Sheet-fed print solutions

Small & large format digital print

Label and Printed Packaging

Direct mail

Press passing & colour management

Mailing services

Envelopes, Compostable magazine wrap, paper wrap,

Advice on sustainability

Stock management
Graphic Design
Achingly cool or timeless classic, we offer a full creative art working and graphic design service. We create bespoke illustrations, editorial designs for catalogues, brochure lay-outs, annual reports and, eye catching point of sale, to name but a few. – All pieced together for maximum impact and response.
Photography
Product or location shots to add to your brand, is a job we love to do. Having great local photography allows your customer relate to your brand or product in a more unique manner.Also working with high quality images allows us get maximum impact from the design and print process.
Project Management
For us as a company this starts with effective clear and precise communications from the beginning of a project. From estimating right through to the organising of packing, labelling and delivery instructions.
We hope to prove our ability to be flexible and attainable at all times throughout a project as we provide a 24/7 service to our clients.
We understand that sometimes changes are required before or even during a job, we continually work with you until the last delivery is made.
In the Fifteen years of business we have managed to partner ourselves with some fantastic companies who have an aligned work ethic and business ethos. This is extremely important to us as a company as it gives us great confidence that we are starting from the right base to meet our customers' requirements. We have a least three suppliers for each form of print whether its digital, lithography or web offset, this not only allows us get the best price at any given time on a job it also gives us back up in the case of emergency to guarantee an on-time delivery.
Within our company we pride ourselves on our ability to provide a personal touch, as a service provider it's our business to work closely with you and your partners to achieve the highest levels of service possible.
All the companies we have partnered up with have very dedicated staff that work extremely well with our team and have delivered the high levels of service we and our clients require.
Print
Gravure, Web offset, Large and small Sheet fed, to Small digital, large digital and large format printing not forgetting our recent addition to the label and short run packaging markets.
Understanding all these processes and being able to decipher where your printed job fits into all this, is what we are good at.
By understanding the different processes and the unique characteristics of each printing press. We can manage the speed, quality and cost of your job to market.
Over our time in business, we have managed to partner up with companies who lead the way in innovation in their respective fields. An example of this, we have recently introduced the nested product to the Irish market. This is a stitched brochure within a stitched brochure. Allowing our customers separate out and highlight particular departments within their store. This product is produced in line on the same press at the same time. Allowing for incredible cost saving and reduced production time.