Making It Work: Wicklow firm hoping to prevent spread of Covid in schools
A Co Wicklow company is launching a range of germ-resistant desk pads this week ahead of the planned reopening of schools next month. RV International's Healthy Desk Pads use an antimicrobial print varnish developed in Germany.
New print 'nested product' available in Ireland in 2020
Our 'nested' printed product allows businesses to feature a separate printed product inside another one. They are printed both at the same time so it is finally cost effective. It's 2 printed products for the price of 1.
Highlights / Announcements

Buying Healthy Desk Pads has been a very positive purchase for  Woodbrook College. Importantly, it has put people's mind at ease that each individual work  spaces was safe when reopening in September. Students, parents and teachers alike have  been happy with having this product placed on every desk. It has significantly reduced our  cleaning costs and happily our environmental waste too. By having the Healthy Desk Pads,  our students don't lose time cleaning desks between classes. I would recommend this Irish  product for any school environment." 
Henry Hurley Principal,  
Woodbrook College, Bray, Co. Wicklow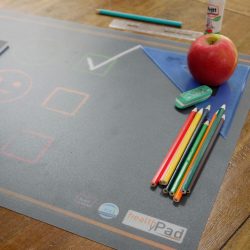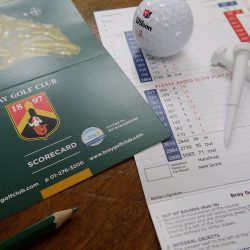 RV International is a print management company based in Bray, Co. Wicklow.
Printed products need to be self-disinfecting and NOW we can provide this.
When COVID 19 arrived in Ireland we put our years of print knowledge to good use, bringing NEW & SAFE technology to the print industry.
We have introduced LOCK 3, a self-disinfecting print varnish that continually kills 99.95% of germs on contact. It's environmentally friendly and has no harmful metals and is fully recyclable. Guaranteed for 12 months.
Healthy Desk Pads, printed by RV International are available for schools and creches in Ireland. Parents and teachers are looking for solutions to help protect Irish children going to school from germs, bacteria and the corona virus family.
Healthy Golf Score Cards allow golfers to return to sharing score cards with each other and club member as they have traditionally done for years. The water-based varnish has a soft egg-shell finish and allows the use of pencils and pens as before. Germs, viruses and bacteria are continually killed on contact.
We are experts print consultants with a heritage of over 130 years. Founded by Rory and Jack Vance a name renowned with the Irish Print Industry for quality, innovation and honesty.
Graphic Design
Achingly cool or timeless classic, we offer a full creative art working and graphic design service. We create bespoke illustrations, editorial designs for catalogues, brochure lay-outs, annual reports and eye-catching point of sale — all pieced together for maximum impact.
Photography
Product or location shots is a job we love to do. Great photography brings a brand to life allowing a target audience relate more with a brand or product. And working with high quality images allows us get maximum impact from the design and print process.Also working with high quality images allows us get maximum impact from the design and print process.
Project Management
For us as a company this starts with effective clear and precise communications from the beginning of a project. From estimating right through to the organising of packing, labelling and delivery instructions.
We hope to prove our ability to be flexible and attainable at all times throughout a project as we provide a 24/7 service to our clients.
Print
Gravure, Web offset, Large and small Sheet fed, to Small digital, large digital and large format printing not forgetting our recent addition to the label and short run packaging markets.
Understanding all these processes and being able to decipher where your printed job fits into all this, is what we are good at.
Printing locally and across Europe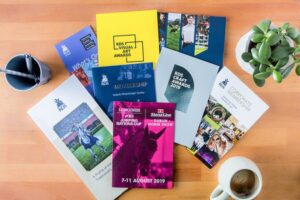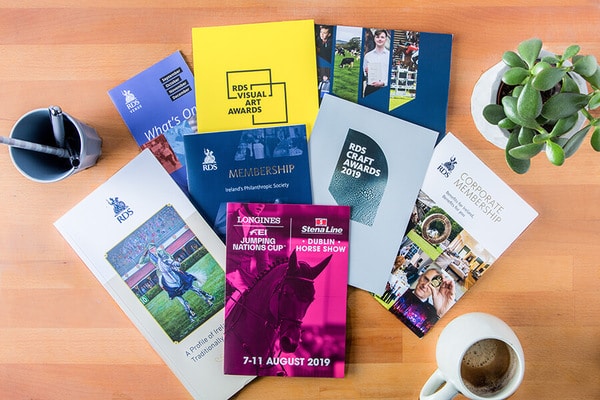 "Rory and his team are a pleasure to do business with."
Retail trade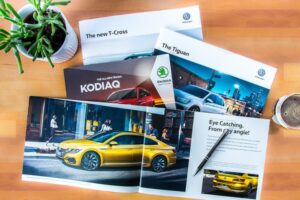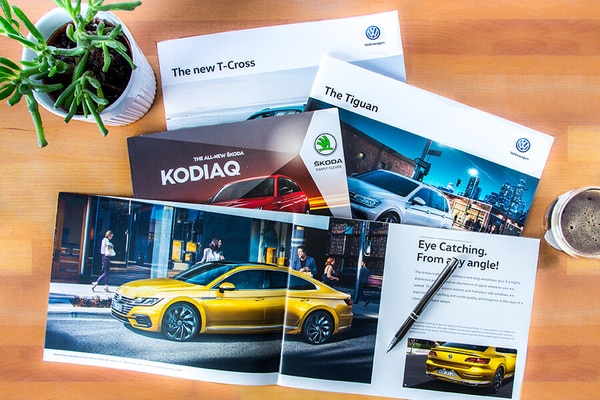 Quality is of huge importance to us and RV International always deliveries.
Car industry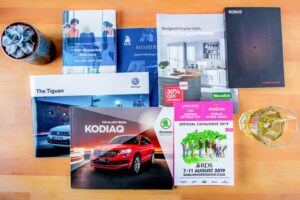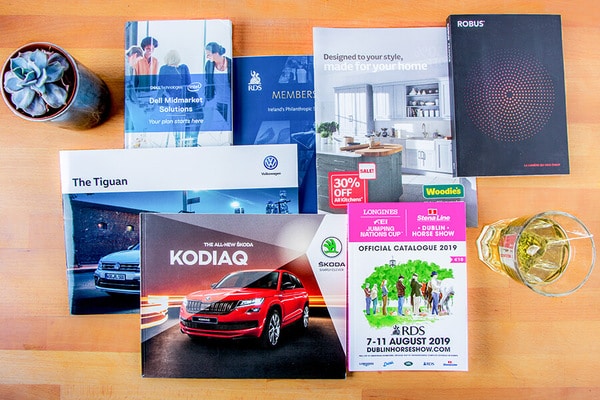 "We have worked with RV International on many different projects over the years. They are a pleasure to work with and always deliver top quality products with a unique and personable service. Always up for a challenge when it comes to a last minute brief."
Woodies
Everyone in RV International has children. We, like others, are growing more and more aware of our responsibilities towards the future of our planet and the role we must play.
Over the last decade, we have seen huge changes within the print industry from paper and ink to dealing with chemicals and waste.
We will always bring customers the best options to suit their brief.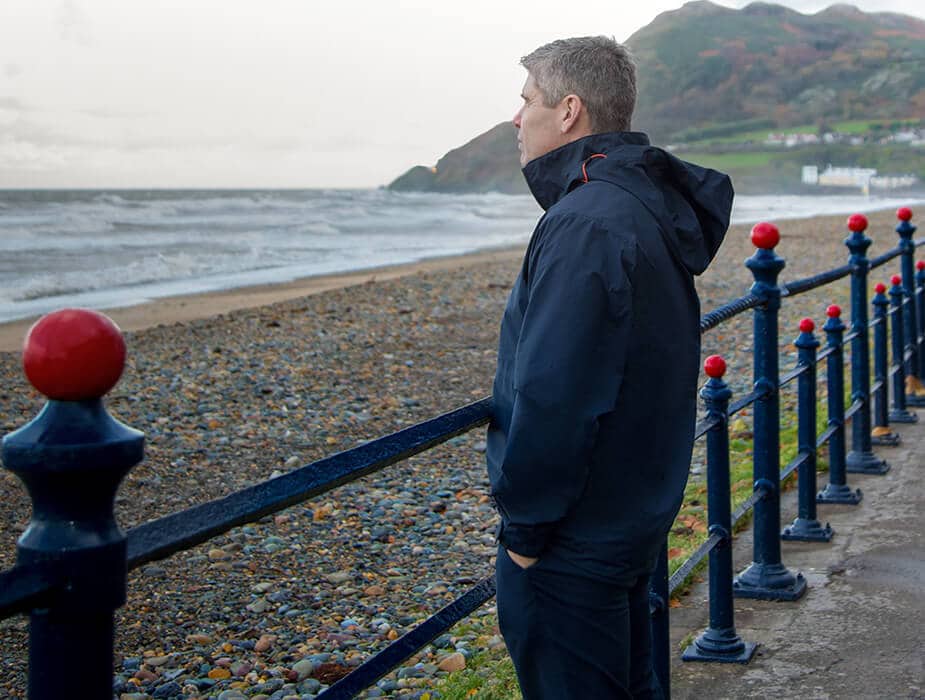 RV International,
1st Floor
Idea House
Killarney Road Business Park
Bray
Co. Wicklow
A98 A4E7
Mon-Fri 9am-6pm
Rory 087 1200603
Loraine 087 9263503
Ciaran 086 1702045
Office 00 353 1 2724877